COURTNEY DUNCAN TAKES THE FIRST RED PLATE IN INDONESIA
PANGKAL PINANG (Indonesia), 5 March 2017 – The FIM Women's Motocross World Championshipstarted this week with race one on Saturday and race two taking place on Sunday where Altherm JCR Yamaha's Courtney Duncan took the first Red Plate of the season.

On Race 1 Nancy Van de Ven came out on a mission, making minimal errors and leaving her with a 1 minute and 24 second lead across the finish. Team Nine Six Four's Nicky van Wordragen finished in a well earned second position followed by Anne Borchers from Germany while Team One One Four's Livia Lancelot and MXFonta Yamaha Racing's Kiara Fontanesi had issues and were looking to rebound Sunday and that is exactly what they did.

For Sunday's race 2 New Zealand's Altherm JCR Yamaha's Courtney Duncan came out well prepared and it showed, she won the race and after her 5th place on race 1 she grabbed the overall and the red plate. However, she had a short fall in which she later said: "my coach, Josh was by my side and guided me through it all day and we got the job done…I didn't want to have a second, I really wanted to have a win here, so I charged back and got the win!"

Nicky Van Wordragen from the Netherlands rode consistent between the two days earning herself second overall. Creymert Racing's Shana van der Vlist was a top performer in race 1 finishing 4th, but her well earned eighth in race 2 gave her the final spot on the podium. German Anne Borchers was 3rd in race 1 but after a demanding race 2 she slid back one position in the overall classification finishing 4th.

Former champion MXFonta Yamaha Racing's Kiara Fontanesi had a few mistakes on day one but was determined on Sunday, she finished in a strong second place in race two putting herself 5th overall.

Last year's World Champion, Team One One Four's Livia Lancelot had a strong showing in race 2 after problems in race one. Lancelot responded to the challenge and came out 9th overall while Nancy Van de Ven finished 10th overall due to a disqualification on race 2.

WMX Race 1:
WMX Race 2:
WMX Overall:
WMX Championship: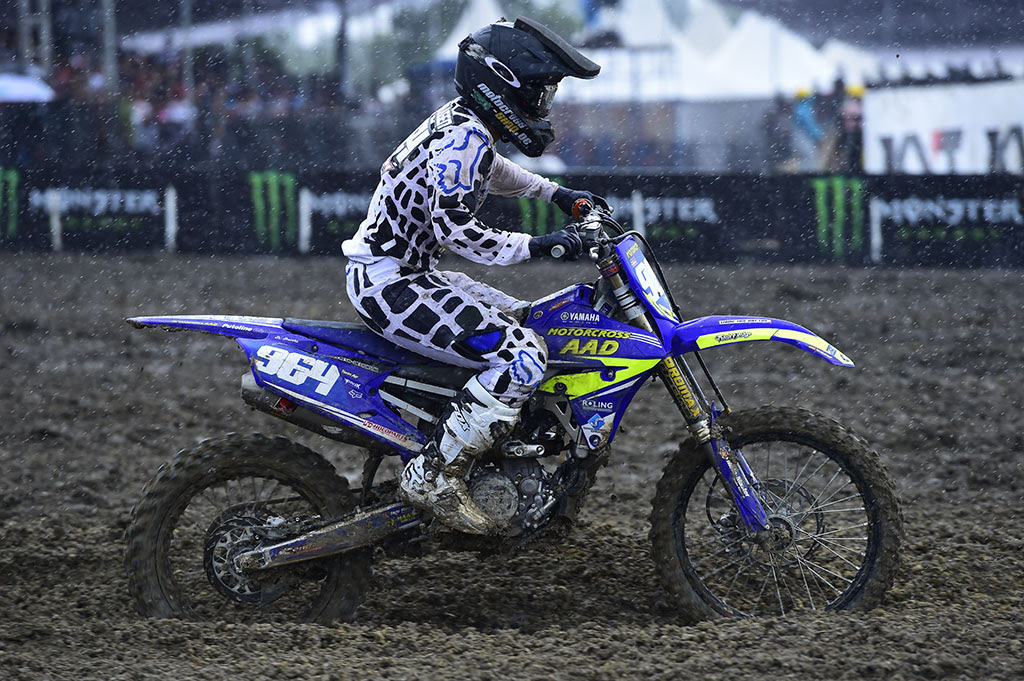 NEXT ROUND
The next round of the FIM Women's Motocross World Championship will take place on April 16th in Pietramurata, Trentino.
MXGP INDONESIA – QUICK FACTS
Circuit length: 1600m
Type of ground: clay
Temperature: 24°C
Weather conditions: changeable
Weekend Crowd Attendance: 56,000
.
SEGUITECI QUI!!!
.